The Formula 1 Gossip column
The latest gossip, social media and speculation from around F1!
Last Updated: 06/12/19 12:14pm
Will Hamilton and Wolff stick together?
Mercedes boss Toto Wolff admits he and Lewis Hamilton are both waiting to see what the other one does before making decisions on their F1 futures.
Hamilton has been heavily linked with a move to Ferrari for 2021 while Wolff is rumoured to be considering moving on from his team principal role at Mercedes.
"We started this Mercedes journey together in 2013 and over these seven years I think the trust between us has grown, and it has been a contributing factor to our success," said Wolff.
"Of course from a personal level we both want to know what the other one does.
"But equally, there are so many other team members who are equally as important as Lewis and myself, and the most important is to understand who that it is, whether there still motivated and energised - as much as I'm visible in the media and Lewis will be interested whether the team is together or not.
"I think it's just exploring whether what we have built together is still intact."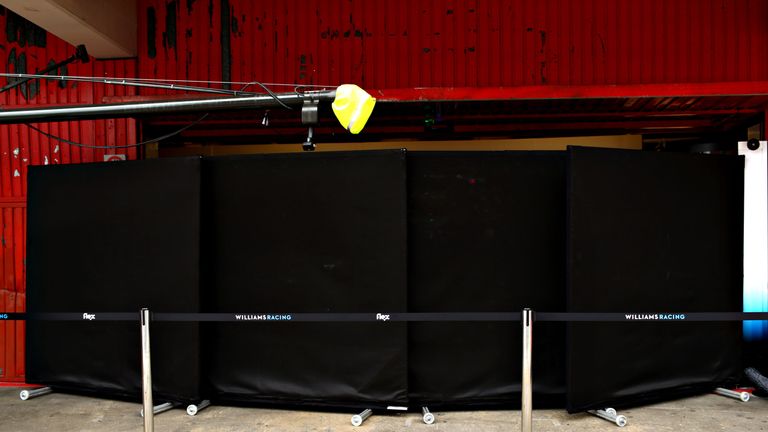 No hiding at F1 Testing!
Teams will no longer be permitted to put up screens in front of their garages, and generally shield their new cars from fans and media, during pre-season testing.
In the final World Motor Sport Council meeting of the year, the FIA said changes to the sporting regulations for 2020 would "prevent teams from covering their cars during winter testing, in order to make these events more appealing to the media and fans".
Meanwhile, the chequered flag will be reinstated as F1's definitive end-of-race signal after problems with the electronic board in the Japanese GP when the race result had to be declared one lap early.
Leclerc would welcome Hamilton
He has outscored four-time Sebastian Vettel in their first season as team-mates, so would Charles Leclerc welcoming going up against Lewis Hamilton in the same team amid speculation Ferrari could move for the six-time champion in 2021?
"Well of course," said Leclerc at the season-ending Abu Dhabi GP. "At the end, we are in Formula 1 and we want to fight against the best. I've had a big opportunity this year to have Seb next to me who is a four time world champion and I've learned a lot from him and you can always learn from this type of champion so yeah, of course."
So has Hamilton spoken to Ferrari?
Amazing overtakes on F1 2019's final lap
Bottas keeping 2021 options open but favours Merc stay
Valtteri Bottas says he is keeping his options open ahead of what he predicts will be a bumper driver market in 2020.
The large majority of the grid have their contracts expiring at the end of next season, before F1's big rules revolution.
"I think it's going to be an interesting beginning of the season for sure, and the summer time. I can't remember a time when so many drivers' contracts were expiring," Bottas said.
"Of course, me, like every single other driver will look at all the possible options."
Bottas is, however, eager to stay at Mercedes, adding: "If I was to decide my F1 future now, for me it would be a no-brainer to continue with this team."
Renault thank Hulkenberg
After three years and 62 Grands Prix in yellow, Nico Hulkenberg will leave Renault after this weekend's Abu Dhabi GP. The German driver, who is set for at least a season outside of F1 in 2020, has been praised by team boss Cyril Abiteboul.
"His contribution has been instrumental in our reconstruction and progression," said Abiteboul. "We have harnessed his experience and ability to deliver strong results and he has played an important role in Renault's Formula 1 journey. We want to ensure we end our time together with the best result possible."
Hulkenberg, who is being replaced by Esteban Ocon, said: "It's been three memorable years for me at Renault. There have been highs and lows, but I've enjoyed my time as a driver here. We've had some great results and some 'nearly' moments, all of which I'll remember for a very long time."
Time flies for Lando...
Button's 17 hours stuck in the desert!
Sky F1 pundit Jenson Button's off-road racing debut experience may not have entirely gone to plan, but how about this for an amazing tale from the 2009 world champion after an evening stranded in the Mexican desert...
Defying Gravity...
F1 encouraged by Miami progress
Plans to bring a Grand Prix to Miami in 2021 around the Dolphins' stadium have received a boost after the mayor's veto of their original decision to prohbit use of some public roads in the plans.
"Along with Miami Dolphins, we are encouraged the County Commission sustained the Mayor's Veto," read an F1 statement. "As Miami Dolphins has done for all its events at Hard Rock Stadium, and as we have done in every city that hosts a race, we will continue to work with the Mayor and the community to make a Formula 1 Miami Grand Prix a huge success for all of Miami-Dade County; including the residents of Miami Gardens.
"We will work very hard to address community concerns in a meaningful way, mitigate any inconveniences or disruptions to local residents, and create an event we can all be proud of."
Brawn: Ferrari drivers should accept blame like Hamilton
F1 chief Ross Brawn believes one of Sebastian Vettel or Charles Leclerc should have "followed Lewis Hamilton's example" and taken responsibility for their crash.
Vettel and Leclerc collided at the Brazilian GP, which Ferrari have summoned them for talks about at Maranello, but neither driver publicly accepted the blame. Hamilton, on the other hand, immediately apologised to Alex Albon for his shunt.
"I wouldn't want to venture an opinion on who was most at fault for the collision," said Brawn.
"But in the cold light of day, maybe it would be good if one of them will follow Hamilton's example and immediately admit culpability, as the champion did regarding his clash with Albon.
"If Ferrari really wants to put an end to Mercedes' dominance, not only does it need to provide its drivers with a more competitive car next year, it must also ensure that incidents like this one are not repeated.
"Formula 1 is a team sport, especially so in Maranello."
Drivers react to bonkers Brazilian GP
Whatever happened, happened. I won't comment the crash, but very happy for you my friend. You deserve all of this, the 1st podium is always special and we both dreamt of that moment since racing in karting together, you're the best, enjoy today @PierreGASLY
📸: @KymIllman pic.twitter.com/xP5ptPtgmG

— Charles Leclerc (@Charles_Leclerc) November 17, 2019
WOOOOW, 2nd!!!!!!
I'm just lost for words... simply incredible day!! Just wanna THANKS each single person that helped and supported me since day 1 to live this moment and emotions, best day of my life. Thinking about you Anthoine, that one is for you my friend. ❤️ pic.twitter.com/ML8e8Ht0pR

— PIERRE GASLY 🇫🇷 (@PierreGASLY) November 17, 2019
Vettel on Ferrari engine accusations
Sebastian Vettel is disappointed opinions swing so violently in F1 after the results of race-day in Austin and practice in Brazil led to contrasting suggestions about whether the FIA's technical directive on fuel-flow meters had impacted Ferrari's engine performance or not.
"It's a bit sad that people, I don't know all the people to start with, but generally opinions swing so quickly nowadays and it doesn't take much," said Vettel, who set the pace on Friday at Interlagos.
"It takes one and a half hours and everything is completely different. And it takes one race only to make that up. The main thing for us is to focus on ourselves and hopefully give the right answer on the track."
Hamilton predicts 2021 driver reshuffle
With most of F1's big names currently out of contract at the end of next season - including the six-time world champion himself - Lewis Hamilton reckons there is already plenty of talks underway between drivers and teams about 2021.
"In this next year we must see drivers switching, there is a lot going on, that is happening in the background, each driver talking to certain teams," said Hamilton at a Petronas event in Brazil. (Full story - external site)
Norris no longer a teenager
Mercedes celebrate six at Brackley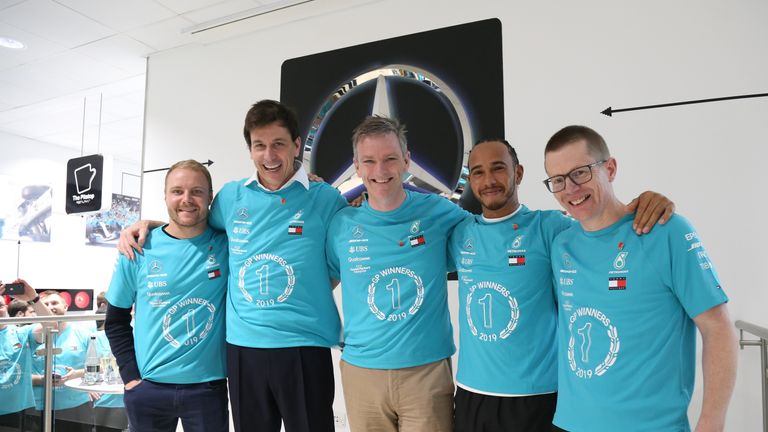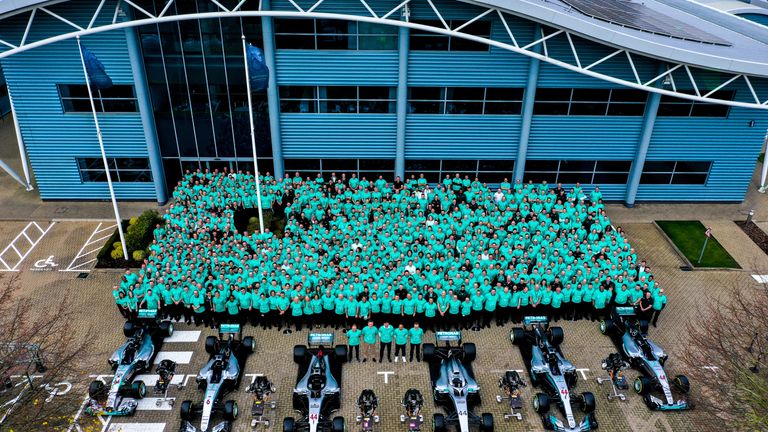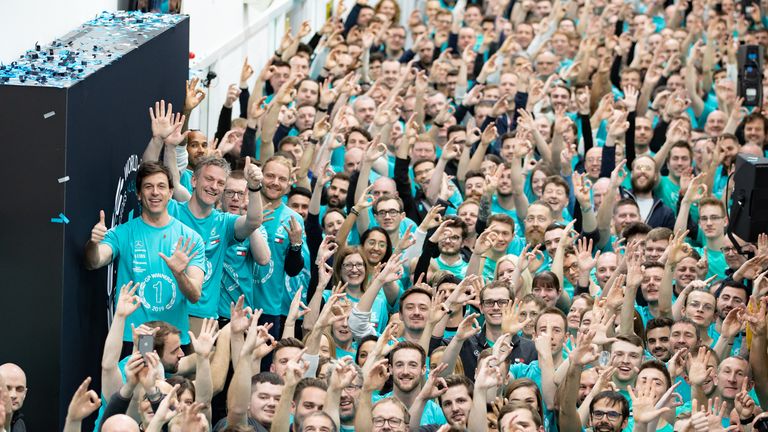 Angry Leclerc hits back at Verstappen
Charles Leclerc labelled Red Bull rival Max Verstappen's comments about Ferrari "a joke" after the Dutchman implied that a technical directive issued by the FIA at the US GP concerning the use of fuel-flow meters hampered the Scuderia's performance.
After he finished third in a race Leclerc ended 52 seconds behind the winning Mercedes, Verstappen said about Ferrari: "Not surprised. At all. About it. After what came out. So that explains everything." He then added: "The piece of paper."
However, Leclerc later retorted: "I think it's a joke to be completely honest. He has no clue, he's not in the team, and we know exactly what we are doing. I don't know why he's speaking, he doesn't know anything about us."
Hamilton-Verstappen end 'beef'
Lewis Hamilton has revealed he cleared the air with Max Verstappen ahead of the US GP after comments from both drivers in the wake of their clash at the previous race in Mexico.
"I spoke to Max before the race "and I was like, 'Dude, you're such a great racer, man, let's squash whatever happened between us, whatever beef, let's just get rid of it," Hamilton was quoted as saying by F1's official website.
"Let's go out there and have a great race, man'."
Brundle vs Wolff on track
Two F1 heavyweights. One lap of the Circuit of the Americas. Fastest time wins - all to support of the Grand Prix Trust and its Industry Leader Challenge.
'Verstappen is a magnet for contact'
An entertaining post-race press conference after the drivers were asked whether they treat Max Verstappen "differently" to others when racing wheel-to-wheel. Verstappen made contact with Valtteri Bottas and Lewis Hamilton during the Mexican GP.
Hamilton: "Err… yep. I think every driver is slightly different. Some are smarter; some are like very smart, aggressive and some are silly with it. And so, through those experiences of racing with people, you give some more space and others you don't have to. They're quite respectful. But yeah, Max, it's very likely you're going to come together with Max if you don't give him extra space, so most of the time you do. But as I said, in my experience, I didn't have a lot of space to give him extra space. But I don't think it was intentional or anything like that. It was just… he's a magnet for those kind of things but yeah, nonetheless, I managed to keep the car together and in a straight line, fortunately."
Sebastian Vettel: "Yes and yes. Just copy-paste. It's true."
No issues between Leclerc and Verstappen
Charles Leclerc said there are no problems betweeen himself and Red Bull rival Max Verstappen after their first-lap clash in the Japanese GP. Leclerc was penalised by stewards for causing the accident, with Verstappen sustaining race-ending damage.
"We had a small discussion before the stewards' room," said Leclerc at the Mexican GP. "He knew I had done a mistake and these things happen. It was definitely not a big deal."
Vettel: F1 should do more about environment
Sebastian Vettel has backed Lewis Hamilton after his social media posts about the environment, and says Formula 1 "should do more" to send a stronger message.
"The point is very clear," the German said after Hamilton urged people to change their lifestyles. "You would be ignorant if you wouldn't look at it.
"Obviously it's very difficult in a way for us to get acceptance from outside because we don't have the smallest footprint because the races happen around the world and we do have to travel - it's part of our jobs.
"In general, Formula 1 I feel should do more, it's a worldwide operated platform. I think we should send a much stronger message regarding this subject.
"I think everyone can do something, contribute a little bit and if the whole world would act like that then it would make a huge difference. I think it's inevitable that change is coming and hopefully sooner rather than later."
Hamilton trains with boxing legend Chaves
How about this for a warm-up ahead of a big sporting weekend? F1's world champion Lewis Hamilton got in the boxing ring with Mexico's multiple former world champion Julio Cesar Chavez for some sparring.
Latifi gets more Williams seat time
With one Williams race drive up for grabs in 2020 ahead of Robert Kubica's impending departure from the team, the Grove squad's reserve driver, Nicholas Latifi, is getting the next three Practice One sessions to further show his ability.
"Nicholas Latifi joins us this weekend for the first of three consecutive FP1 sessions," said senior race engineer Dave Robson. "This weekend he will drive Robert's car, before taking over George [Russell]'s car in Austin. Nicholas has done an extremely good job each time he has driven the car this season and we look forward to welcoming him back and getting his impression of the latest upgrades."
Miami GP set for end-of-October vote
F1 and Miami's hopes of creating the first race in the Florida city are set to rest on a vote on Monday, October 28. The Miami-Dade County will meet to discuss the proposals for the Grand Prix around the Hard Rock Stadium after venue and F1 officials struck an agreement in principle for the race to take place from 2021.
The best of Kimi Raikkonen
Hamilton on Instagram...
Click here for the full story.
Vettel praises Merc-Hamilton combination
Sebastian Vettel has praised the Mercedes and Lewis Hamilton "combination" and says both team and driver are essential to their continued success.
Mercedes claimed their sixth consecutive constructors' crown at the Japanese GP, while Hamilton looks likely to make it six driver titles this season.
"I think Mercedes had the best car the last couple of years and I do think there are other drivers that could have had a good chance of winning a championship," said Vettel. "But it's more than that, and it's the combination of that.
"As much as I didn't enjoy the years he was winning, especially the years we were fighting, you have to appreciate the combination. It's not just Mercedes and it's not just Lewis, it's the combination of the two that have got to the point where they are very, very difficult to beat - very consistent, very little errors.
"That's credit to him and credit to the team. I don't think you can separate the two. I think it's fair to always mention the two of them."
365beat体育 F1 is the home of live and exclusive F1. Find out more here to watch the 2019 season live