Jose Mourinho and Manchester United squad are fully united, says Ed Woodward
Last Updated: 16/11/18 7:54am
Manchester United executive vice-chairman Ed Woodward insists manager Jose Mourinho and the squad are "fully united" following a mixed start to the season.
After losing two of their first three Premier League matches, against Brighton and Tottenham in August, United's campaign has slowly improved and featured a memorable victory in the Champions League at Juventus.
But a 3-1 defeat in the Manchester derby on Sunday has left United 8th in the Premier League table, 12 points behind champions Manchester City at the top.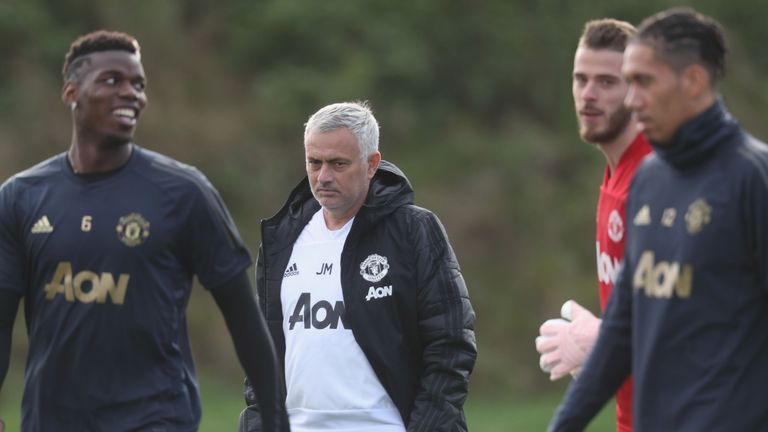 Speaking in a conference call with investors on the New York Stock Exchange following the release of United's first quarterly results, Woodward said: "On the pitch, we remain well positioned in the Champions League, and although we've had a mixed start to our domestic campaign, the squad and manager are fully united in their determination to regain our momentum in the Premier League."
He added: "Over the summer we had a good pre-season tour to the US and while we couldn't have all of the first-team squad with us, due to many of our players advancing deep into the knockout stage of the World Cup, it provided a good opportunity for many of our emerging prospects to experience being part of the first-team set-up.
"We're looking forward to a number of them making the successful transition to the first-team, like many before them, including Jesse Lingard, Marcus Rashford, Scott McTominay and Andreas Pereira of the current squad."
On Thursday, United revealed reduced revenue and profit for the first quarter of 2019. The club generated £135m in revenue for the period up until September 30, which is 6.1 per cent down on the same time last year.
Despite the falling revenue and profit, United still predict record revenues of between £615m and £630m across the whole year.
"Our financial strength enables us to continue to attract and retain top players and to invest in our academy, as we look to drive the success on the pitch that the club and our fans expect," Woodward said.
"We remain on track to deliver our record full-year revenue guidance, underpinning our long-term, strategic plan to create sustainable growth across all areas of the club."